More about the Programme....
The structure of the Doctor of Pharmacy Programme is centered around the concept of self directed external, non-thesis graduate course of study.

The University requires 32 academic credits to be earned after the B.S. in Pharmacy degree. The academic or clinical work may be accomplished by various means.

The matriculant may do continuing education modules.
Each academic credit is defined as being equal to 15 hours of A.C.P.E. type of Continuing Education Credits, so that 480 hours of C.E. will be accepted as the equivalent to the needed academic work.

Of course, academic work done at traditional universities and colleges of pharmacy will be considered. Independent study and projects that merit academic credit will also be considered. Work experience will be calculated as up to 40 hours of C.E. per year with a maximum of 400 hours to be accumulated.


NOTE: We are no longer accepting ANY new students.

BROADMORE UNIVERSITY, Ltd.. College of Pharmacy
is located at 91 North Front Street, Belize City, Belize. (Central America)

Broadmore University, Ltd. is owned and operated by practicing pharmacists in the U.S.A. It is chartered by the nation of Belize in Central America expressly to offer programme in Pharmacy leading to the Doctor of Pharmacy Degree. It is a graduate programme for current B.S. in
Pharmacy degree holders and it is a non-residential, non-traditional, external degree programme.

This is an exciting option for those B.S. in Pharmacy practicing pharmacists who wish to expand and broaden their horizons.

The Programme and the Degree are chartered in Belize. It is completely legal and valid and the options of concentrations are unlike any in the world. We offer and are sanctioned for not only Clinical Pharmacy but also Administrative Pharmacy, Nuclear Pharmacy, Institutional Pharmacy, Community Based Pharmacy, Drug Information, Industrial Pharmacy, Kinetics, Nutritional Pharmacy, Pharmaco-
Economics and "any other relevant programmes".

The Doctor of Pharmacy Programme only offered to pharmacists who have obtained the B.S. in Pharmacy degree and have been actively practicing Pharmacy for a minimum of three years with a valid license/or registration in their own jurisdiction.



As the pharmacist is accepted into the Programme he or she will asked to propose his or her curriculum to our faculty. When the curriculum is approved the matriculant will move along with their individual C.E. portion, academic work, or project may already be complete so that the matriculant will be eligible degree at that time. If not, there is no time limit as student has to finish the Programme.

The Doctor of Pharmacy Degree will be awarded to the matriculant upon recommendation of the faculty. The actual diploma will be mailed to the graduate. The degree awarding process is a continual one and will take place as the students complete the requirements throughout the year.

Grade transcripts will be available from Broadmore University if requested by the graduate.


PROCEDURE
DEGREE APPLICATION PROCESS AND PROCEDURE
1.) Complete the Application
2.) Enclose the application fee of fifty US dollars.
Which is non-refundale.
3.)Photocopy the following documents and submit
with the application:
a.)B.S. in Pharmacy Diploma
b.)Pharmacy License
c.)Pharmacy Registration showing eligibility to
practice in your jurisdiction.
4.)Signed and notarized statement of
authenticity.
5.)State in a letter form the proposed
design of your own curriculum.
YOUR APPLICATION WILL BE REVIEWED FOR
ACCEPTANCE INTO THE PROGRAMME

You will be notified in writing that you have been accepted into the Programme.

You will asked then to complete the following:
A.)A tuition payment of seven hundred US dollars(non-refundable).
B.)Complete the Programme.
C.)Submit documentation of the completion of the
Programme.
D.)Submit a notarized and signed statement of Completion of the Programme by you.
E.)The degree conferral process takes place.
F.)The diploma is mailed to you.

eduopp@msn.com
APPLICATION
BROADMORE UNIVERSITY, Ltd.
College of Pharmacy
91 North Front Street Belize City, Belize
APPLICATION FOR ADMISSION
Name in Full:__________________________________
Other names academic records may be found:__________________________________
Present Address:________________________________
________________________________________________
Permanent Address:______________________________
________________________________________________
Telephone:______________Soc. Sec Number:________
Birthplace:__________________
Date of Birth:___________________
Country of Citizenship:____________________________
Are you a permanet resident of that country?:_____
Present Occupation:_____________________________
If more space is needed for questions below
Please use more paper.
Colleges and Universities attended with inclusive dates of attendance. Please arrange in chronologic order. Include extension, correspondence and attendance.
Name of Univ. Place Incl. dates Degree Date of Degree
_____________________________________________
_____________________________________________
_____________________________________________
_____________________________________________
_____________________________________________
Have you ever enrolled in or graduated from a Pharm.D. program?:____
Years of professional experience as a practicing
pharmacist:_____
Academic honors, awards,scholarships,publications
including thesis:________________________________________
Professional Experience: Attach resume.
Appoved board examination passed. Indicate where, when and submit verification(photocopy of license):____
Is your pharmacist license/registration/Board certification in good standing?:_____
What credentials do you now hold?:_________________________________________
I affirm that the above statements are correct to the best of my knowledge.
Date of Application:___________________________
Signed:________________________________________
*********************************************
APPLICANT AGREEMENT and APPLICATION
1.)Broadmore University and the College of Pharmacy
make no claim as to the legality beyond the nation
of Belize. The Programme and the Doctor of Pharmacy
Degree is legally chartered in the nation of Belize.
2.)Since this is not an entry level pharmay program we make no representation that the graduate can be admitted for practice solely with this degree.
3.)We have no connection with the Association of
Colleges of Pharmacy in the USA and or the A.C.P.E. or the accrediting Colleges of Pharmacists in Canada or elsewhere. We make no claim or representation there or guarantees.
4.)The application fee of fifty US dollars and the tution cost of seven hundred US dollars once paid is non-refundable. These may be paid by personal checque. There will be a twenty-five US dollars service charge for all returned personal cheques.
5.)We encourage you to make an independent eval-
uation of the validity of Broadmore University, Ltd.
6.)You will be required to submit a signed, dated and notarized Statement of Completion before the degree will be awarded.
7.)No business(funds transacted) will be conducted by Broadmore
University, Ltd. in New York State or the Province of Ontario.
I have read and understand the above and agree to abide with the terms of the APPLICATION. I certify that all information on this document is true.
Signature:____________________________________
Date:________________________
Name Printed:_________________________________
Please feel free to print this information and return to us via the mail.
************************************************
Method of payment:
DO NOT SEND CASH
Cheque(check) payable to: Broadmore University, Ltd.
Fifty dollars in US funds Application Fee
Seven hundred dollars in US funds Tuition
Please mail to us C/O
Eucational Opportunities & Co
Suite 320
15-4025 Dorchester Rd
Stamford, Ontario L2E6N1
Canada
We will forward to Belize for you. Mail to and from Belize is extremely slow and unpredictable.
****************************************************
If you prefer we can mail you the entire packet.
Our e-mail address is eduopp@msn.com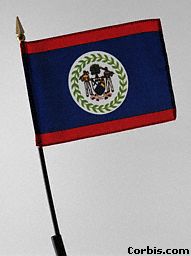 Our National Flag
Come and visit our wonderful land.
Send an email